About Us
We are conveniently located in Grimes, Iowa. Dr. Howie and Dr. Mallori are dedicated to taking care of you, your children, and families' eye care needs now and in the future. We provide very thorough eye health evaluations at our state-of-the-art eye clinic. Our team is dedicated to treating each patient with the individual care they deserve. At Total Family Eye Care, we offer evaluations for macular degeneration, cataracts, dry eye, pink eye, red eye, floaters, glaucoma, and infections to name a few.
Our clinic also provides vision care including custom prescription eyeglasses, individualized progressive lenses, latest contact lens technology including bifocal and contact lenses for astigmatism, laser eye correction evaluations, computer and digital eye strain testing, designer prescription sunglasses, and virtually everything in between. Our advanced diagnostics and unique eyewear gallery, combined with small town service and integrity, make us the premier eye care provider in Iowa. Please visit us soon, you will be glad you did!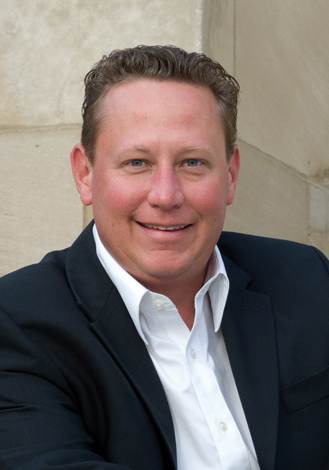 Matthew J. Howie, OD
Matthew J Howie, OD graduated with honors from Mount Mercy College in Cedar Rapids with a degree in Biology. In 1999, he received his Doctor of Optometry degree from the Illinois College of Optometry in Chicago. He followed with a series of clinical rotations including pediatric vision and the management of ocular disease.

Dr. Howie practiced family optometry in Fort Dodge for seven years focusing on pediatric vision, contact lens management, glaucoma and cataracts. In 2007, Dr. Howie held the post of Clinical director for TLC Laser Eye Center in West Des Moines. He has written and lectured in the education of his colleagues in the practice of dry eye diagnosis and corneal/contact lens complications.

In September 2009, Dr. Howie fulfilled a dream of opening his own practice, Total Family Eye Care in Grimes, IA. Drawing on Dr. Howie's vast experience, this practice focuses on patients' comprehensive care including, eye health, correcting vision and preserving vision for years to come. Dr. Howie says, "We take the time to talk with every patient about their personal needs, quality of life and future vision. We educate with compassion."

Dr. Howie is an active member of the Iowa Optometric Association and the American Optometric Association. He also enjoys the local affiliation with the Grimes Chamber of Commerce and Grimes Lions Club.

Outside of work, Dr. Howie enjoys golf, cycling, traveling and cooking.
Mallori Phillips O.D. (Dr. Mallori)
Mallori Phillips, OD graduated with a Bachelors of Science degree in Biology from Iowa State University. In 2018, she received her Doctor of Optometry degree from Indiana University.  During her time in optometry school, she completed clinical rotations specializing in family practice and ocular disease management in Decorah, Iowa and Louisville, Kentucky. 

Since returning to her home state, she is passionate about serving the communities in central Iowa where she was raised. 

Dr. Mallori is an active member of the Iowa Optometric Association and the American Optometric Association. Additionally, she has presented to the pre-optometry club at Iowa State University. In her free time, Dr. Mallori enjoys spending time with family watching sporting events, fishing, and playing cards. 

Fun fact: Dr. Howie was the first eye doctor to prescribe glasses and contacts for Dr. Mallori in Fort Dodge, Iowa!